Back
Harvest Show
---
Virtual Art Gallery | All art is for sale at 15 Main Street or through the Online Gallery | Shipping not available
---
Marie Therese Brown

---

Farm Truck

Oil

9x12

$400

Bountiful Harvest

Oil

9x12

$400

Red Tractor

Oil

9x12

$700
Karen Fess-Uecker

---

Eggplant and Peppers

Oil

11x14

$260

Visit to the Pumpkin Patch

Oil

11x14

$260

Fruits of Fall

Oil

12x16

$290
Apple Cider or Applesauce?

Oil

12x24

$350

Waiting for a Pick-up

Oil

10x20

$280
Ketchup's Coming

Oil

10x20

$280

Essential Harvesters

Oil

10x20

$280
Philippe Gandiol

---

Garden Crop

Oil

16x12

$1,250

Hay Baling

Oil

18x24

$2,300
Kristian Matthews

---

Plenty O' Pumpkins

Oil

9x12

$350

The Giving Tree

Oil

12x12

$450
Another Workday Begins

Oil

9x12

$350

Seaside Farm Truck
Oil
8x10
$270
Jaime Montiel

---

Early Morning Harvest

Acrylic

60x20

$2,500

Pick Me

Oil

36x24

$1,500
Patris

---

Farm to Harvest

Oil

22x28

$1,200

Field Work

Oil

11x14

$480
Quiet Afternoon

Oil

11x14

$480

Road to Harvest

Oil

22x28

$1,200
Barbara Tapp

---

Country Life

Watercolor

10x10

$475

Looky Loos

Watercolor

10x14

$550

Pickle Pickler

Watercolor

12x12

$550
Farmers Favorites

Watercolor

14x10

$500

Farm House and Shed

Watercolor

7.5x15

$600
Marti Walker

---

Vintage Hay Bale Hauler

Pastel

8x16

$485

The Farm at Park Winters

Pastel

8x16

$485
Twin Barns on Rd. 29

Pastel

12x9

$400

Harvesting Chardonnay

Pastel

18x24

$1,200
Beth Anne Winfield

---

Lettuce Alone

Oil

9x12

$450

Rainbow

in the Kitchen

Oil

14x18

$1,000

Juicy Slices

of Heaven

Oil

12x12

$600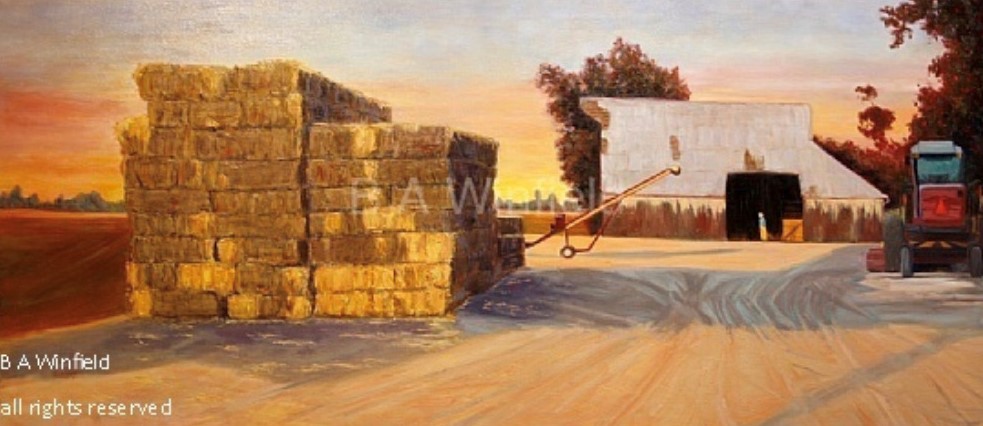 Autumn Sunset
Oil
24x50
$3,000
Looking at Jack

Oil

12x12

$500

Hay Harvest

Oil

10x12

$500
---
Those interested in purchasing a painting can purchase online, call into Berryessa Gap Vineyards Tasting Room at 530.795.3201, or find us at 15 Main Street.
Questions or concerns?
Email
meghan@berryessagap.com
Stay Up To Date
Sign Up For Our Newsletter
Keep up to date on the latest wine releases, events, and promotions and get 10% off your next order.