Roots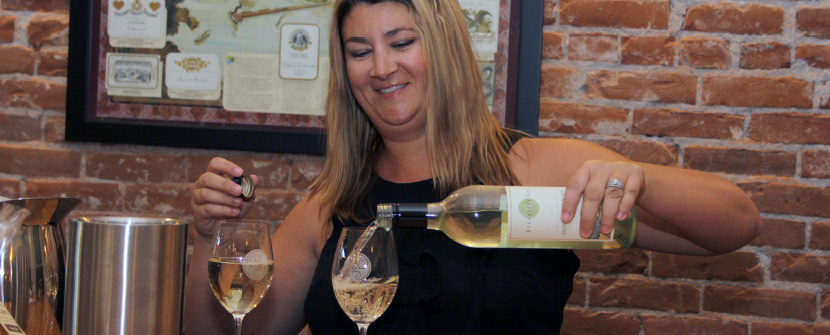 HISTORY
We are immigrants, pioneers, farmers and entrepreneurs.
Berryessa Gap's connection to the land runs deep with farming roots from both Spanish and German ancestry in historic Winters, CA in Yolo County.
Our father Dan Martinez, Sr., a first generation farmer of Spanish immigrants, planted apricots, almonds, prunes and walnuts in Winters, CA. Dan Sr. later partnered with San Francisco winemaker and wine historian Ernest Peninou in 1969, to develop a grapevine rootstock nursery business, Yolo Hills Viticulture Society - supplying UC Davis sourced grapevine rootstock to what would become renown Napa and Sonoma Valley vineyards and beyond.
For thirty years, Martinez Orchards continued to sell rootstock cultivated in Winters, CA to vineyards in neighboring counties, and in 2000, Dan Martinez, Jr. and collaborative business and farming partner Santiago Moreno purchased the Coble Ranch at the crest of rolling hills overlooking Berryessa Gap - a local visual landmark seen for miles around – and planted this never before cultivated land to vineyards. The Coble Ranch is the estate vineyard from which Berryessa Gap's grapes are sourced. Martinez Orchards continues to grow and sell grapevine rootstock throughout California today.
The site of Berryessa Gap Vineyards commands this view, overlooking literally a gap between the hills, east of Lake Berryessa. Here stands a very large and stately oak tree, thought to be around 300 years old. Surrounding this fine oak tree are the rolling vineyards which produce distinctive wines of the region, planted with rootstock grown only by Martinez Orchards.
Steeped in family agricultural history in Winters, CA, our winery operations began on Main Street in 2002 as we repurposed the old Winters Winery facility, and is now the location of our expanded wine tasting room. Mike Anderson, Ernest Peninou's great nephew, became our winemaker, bringing regional terroir into focus and helping to launch our business.
In 2005, we expanded and relocated our wine making production to the historic Tufts Ranch fruit packing shed and warehouse, minutes from downtown Winters. We invite visitors to visit our second wine tasting room there, as a memorable stop on wine country backroad Hwy. 128 traveling to or from nearby Napa Valley.
Both wine tasting locations showcase our family farming and viticulture heritage with roots in Northern CA wine country brought to each glass - from rootstock to bottle.
In 2013, Berryessa Gap hired winemaker Nicole Salengo to bring her local winemaking expertise to market with fine new wine offerings.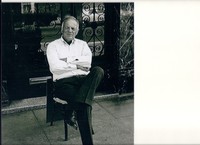 Ernest Peninou– Ernie was a lifelong resident of San Francisco. He was the son of Andre Peninou, founder and proprietor of A. Peninou French Laundry, one of San Francisco's great French laundries He was a graduate of St. Ignatius High School and Stanford University and a veteran of World War II, USN Peridot. Ernie studied Enology at UC Davis and played a major role in the redefining and refining of California wine making after World War II. He was winemaker at Madrone, Almaden and Fountain Grove Vineyards, a colleague of Maynard Amerine, Louis Benoit, Frank Schoonmaker and Martin Ray. Ernie also pioneered the propagation of phyloxera resistant rootstock in California when he partnered with Dan Martinez in Wintesr, CA to start a grapevine nursery business. He was an eminent historian of winemaking in California. His published works include, "Winemaking in California, History of Winemaking in Sonoma County", and "Leland Stanford's Great Vina Ranch".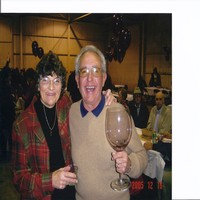 Dan Martinez, SR.– Born to Spanish immigrants Isabel and Juan Martinez who left southern Spain, Dan Martinez was a lifelong resident of Winters, CA. Dan married his high school sweetheart, Joan Rominger Martinez and together they had four daughters and son Dan. Dan Sr. began farming apricots in the hills west of Winters in 1960. He farmed his entire life adding almonds, walnuts and prunes to his orchard business. Dan met Ernie Peninou in conjunction with selling his apricots in Winters and they jointly started a grapevine nursery business in Winters in 1969. The rich fertile soil along Putah Creek provided an ideal location for cultivation of disease resistant rootstock. Dan hired Santiago Moreno in the early 1970s to work in his farming operations. Santiago became Dan's foreman and is now partnered with son Dan in farming and Berryessa Gap Vineyards, a legacy to Dan Sr.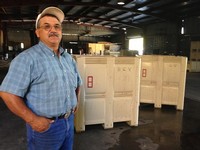 Santiago Moreno is co-founder, co-owner and CEO of Berryessa Gap Vineyards. An immigrant from Jalisco, Mexico and longtime farmer at Martinez Orchards, Santiago worked as foreman for Dan Martinez Sr. for many years before purchasing Coble Ranch in 1998 along with Dan Martinez Jr. and co-founding Berryessa Gap Vineyards. He oversees best agricultural practices for both Martinez Orchards and Berryessa Gap Vineyards with keen understanding of local climate and growing conditions for wine production.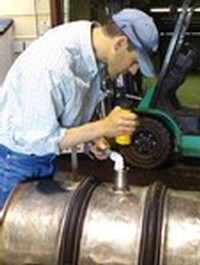 Dan Martinez Jr. is co-founder, co-owner and CFO of Berryessa Gap Vineyards, purchasing the Coble Ranch for vineyards in 1998 with co-owner Santiago Moreno. Dan also acts as President of Martinez Orchards, Inc. growing prunes, walnuts, grapes and grapevine rootstock. Dan graduated from Cal Poly, San Luis Obispo in 1992 with a BS in Agricultural Engineering. He worked for three years designing irrigation systems for Golden State Irrigation in Stockton, CA before returning to the family farm in Winters, CA. Dan is currently a Board Member of the National Grape and Wine Initiative; California Fruit Tree, Nut Tree and Grapevine Improvement Advisory Board; and the National Grape Clean Plant Network. Dan served as former Mayor of the City of Winters, CA with a deep sense of generational commitment to his community.
Corinne Martinez–is co-owner of Berryessa Gap Vineyards. Siblings Dan and Corinne Martinez are proud of their family farming heritage and Berryessa Gap Vineyards, one of the first wineries in historic downtown Winters, CA. She is active in the Winters community on the Board of Directors for the Winters Chamber of Commerce, and is founder and member of Roots to Wine, a not for profit mutual benefit marketing association for regional wineries in Yolo and Solano Counties. Corinne graduated from UC Berkeley in 1985 with a BA in English, and earned her MBA in Strategy and Marketing from the University of Chicago's Booth School of Business in 2000. She is Senior Director for Microsoft Corporation's Enterprise Services Business. Corinne is responsible for a worldwide center of excellence staffed by Microsoft consultants.
TOP