Discover Winters
---
WINTERS HISTORY
First settled in 1842 as a result of a Mexican land grant, the area was soon cultivating vegetables, fruit trees, grape vines, and livestock. In 1875 the town of Winters, named after land holder Theodore Winters, was established when the railroad crossed into Yolo County. By 1876, Winters had become a busy agricultural and commercial center with three trains arriving and departing daily. There were banks, hotels, traveling businessmen and visitors, as well as the merchants and ranchers that provided the town's base.
In April 1892, a major earthquake heavily damaged many business buildings and residences. After rebuilding and establishing a High School, the City of Winters was incorporated in 1898. During the next century Winters grew to just under 7,000 residents and saw the discontinuation of the rail line. Following the boom and bust cycles of the rest of the country, at times Winters had multiple auto dealers and retail businesses, and at other times vacant boarded up store fronts.
Over time the crops have changed from primarily dried and fresh fruits to walnuts and almonds but agriculture has remained the central core of the community. Today, Winters remains a stable, picturesque, and vibrant small town, located in the heart of a rich agricultural area and possessing a strong sense of pride and community.
Stay and Savor the Charm
---
DISCOVER WINTERS, EXPERIENCE THE CHARM, SAVOR THE FOOD AND WINE
Berryessa Gap is working with other local businesses to promote the charm and character of historic downtown Winters. Berryessa Gap was one of the first establishments to open in downtown Winters as part of a plan to revitalize downtown, making it an attractive and desirable destination for locals and visitors alike.
We want locals and visitors to discover historic downtown Winters, experience the charm of the people and the businesses, and savor the fabulous local food and wines. Beyond food and wine, historic downtown Winters offers live music, art galleries, and specialty craft and gifts stores. Merchants are warm and friendly, greeting visitors with a smile and always helping with direction and ideas for enhancing a visit to downtown Winters.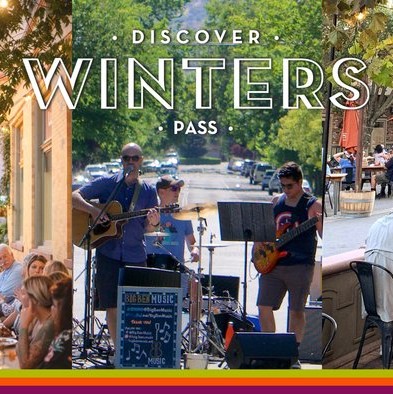 Discover Winters Experience Pass
With the Discover Winters Pass you can enjoy savings and perks as you make your way through downtown and beyond. Explore the idyllic Historic Downtown District with world class cuisine, unique shopping and tasting rooms. Venture out into the countryside where you will drive by orchards, vineyards, and sunflower fields and get to experience guided tours of local farms and wineries.

Stay and savor the charm.
Places to Stay
---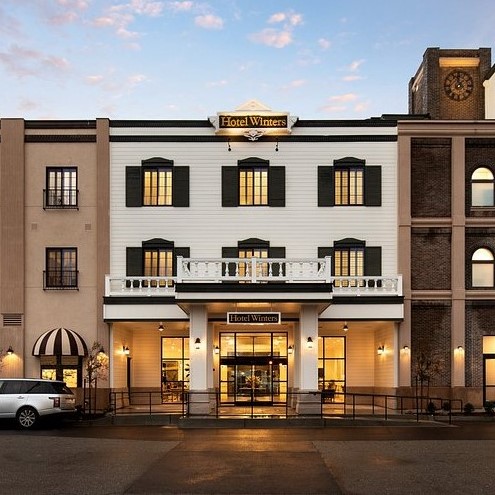 ---
Website: discoverwinters.com
Instagram: @discoverwintersca